The foundation of the Mozart Ensemble Vienna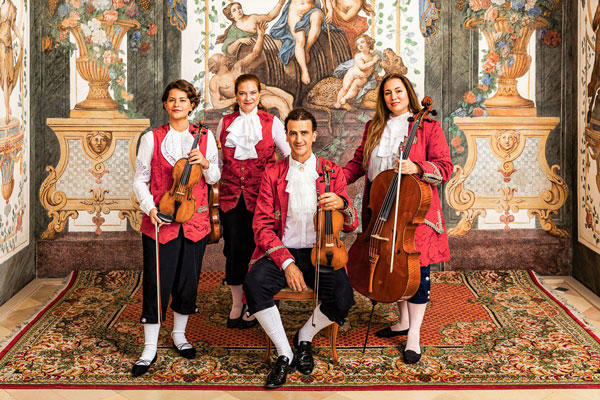 Claudio Bentes founded his first string quartette at the age of just 12 years old. Upon completion of the Amadeus Quartett Master's course, under Professor Norbert Brainin, he went on to form the Mozart Ensemble.
International performances of the Mozart Ensemble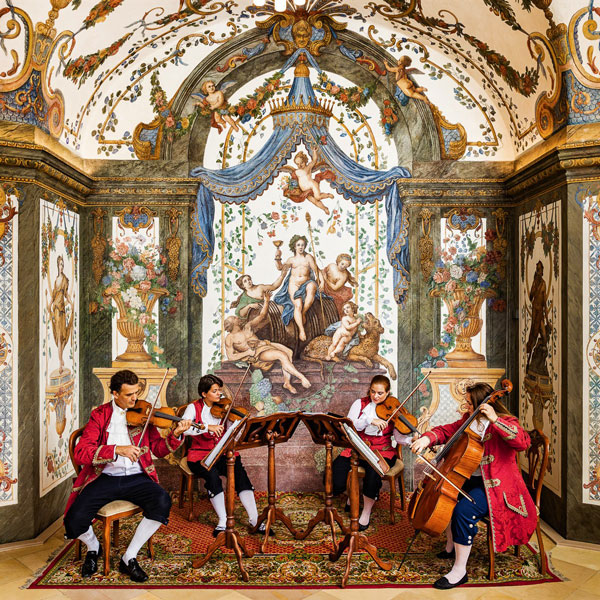 The members of the Mozart Ensemble have performed in almost all countries of Europe, Asia and South America. They have also played in many world-renowned orchestras, including the Chamber Orchestra of Europe, the Salzburg Soloists, the Vienna Academy, the Vienna Chamber Orchestra , and the Ensemble Modern Times, to name but a few.
The Mozart Ensemble has also appeared performing in the Sala Terrena for several documentaries about the life and works of Mozart.
These include French, Luxembourgish and Dutch television productions, as well as Fuji Television of Tokyo.
Book the Mozart Ensemble for private concerts:
The Mozart Ensemble Vienna can be reserved for private concerts in the Sala Terrera or booked for external performances. Give us a call and we will be happy to consult you on company events or festive occasions.
Phone: +43 1 911 90 77
Press coverage – Concerts at the Mozarthaus: