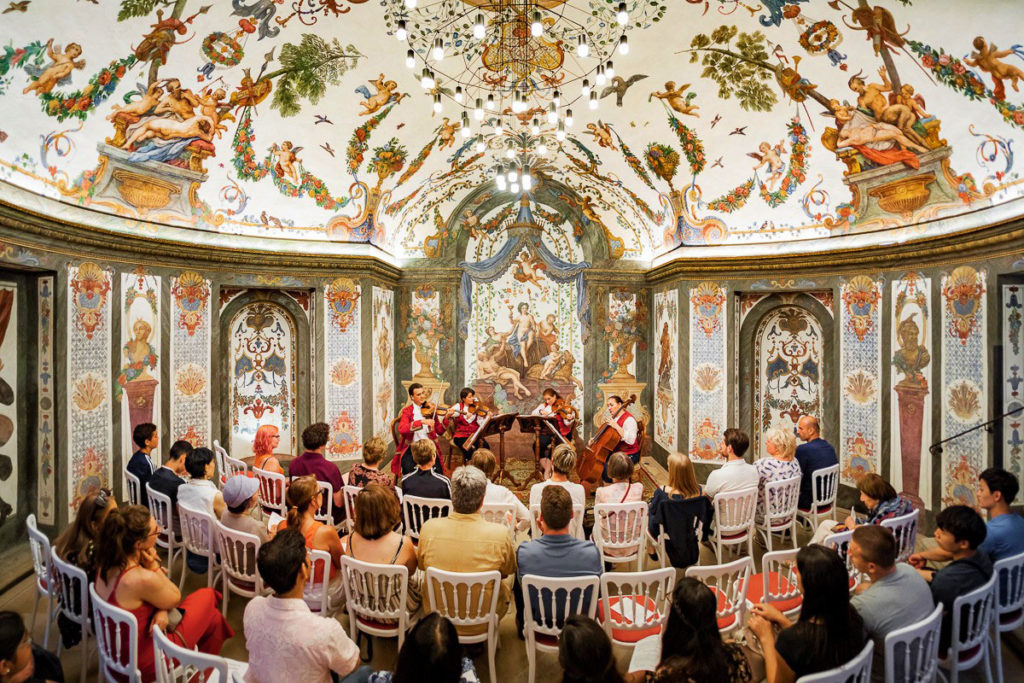 The oldest concert hall in Vienna
The Sala Terrena (from Italian: hall of the ground floor) in Mozarthaus Vienna is located in Vienna's historical city center, nearby both St. Stephan's Cathedral and Hofburg.
It was built as part of the monastery of the German Teutonic Order in the second half of the 12th century.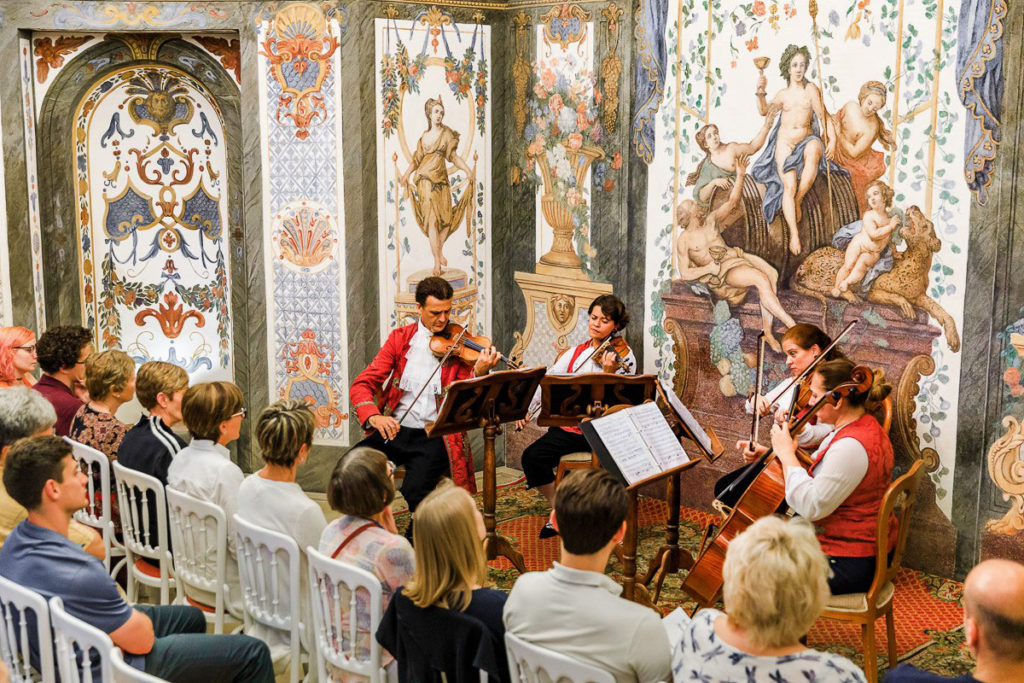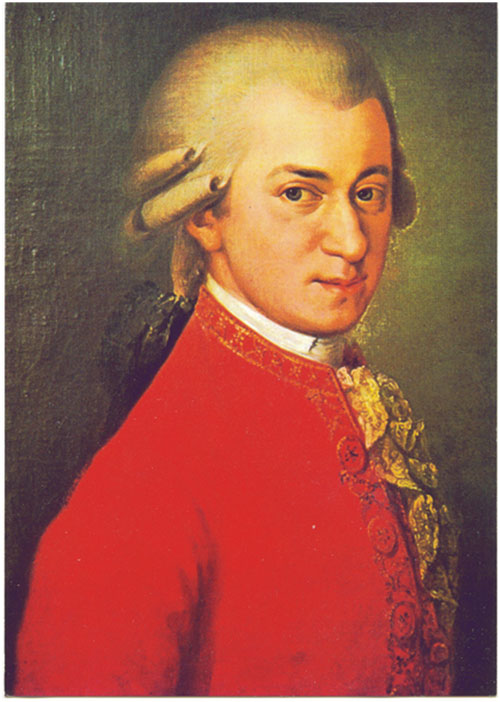 Sala Terrena – where Mozart himself played
In 1781 Wolfgang Amadeus Mozart lived in the monastery of the German Teutonic Order. He played several concerts in Vienna's oldest concert hall on behalf of Archbishop Colloredo, an important patron of the Mozart family. Come and experience Mozart's spirit at our performances in the Mozarthaus!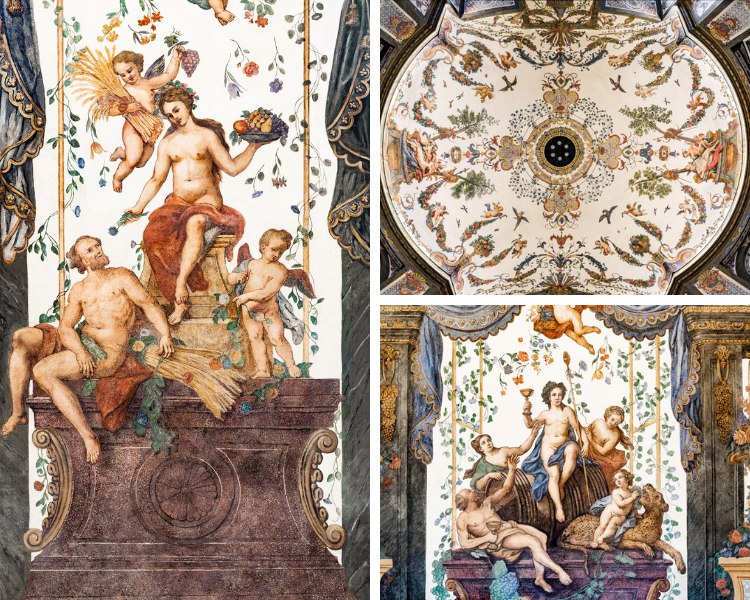 Beautiful frescoes
Visible Baroque influences can be viewed in the well-preserved Venetian late Renaissance style of the interior. The beautiful and expressive frescoes of the Sala Terrena illustrate rich ornamentation and reveal mythical scenes.
The selected location provides the perfect setting for an evening of highest quality.
Let us tempt you into a world of Baroque sensuality and love for life!